Setup app easily if you are using the latest theme 2.0
Step 1: Logging to your store, Go to the online store > Themes > Click on the Customize button.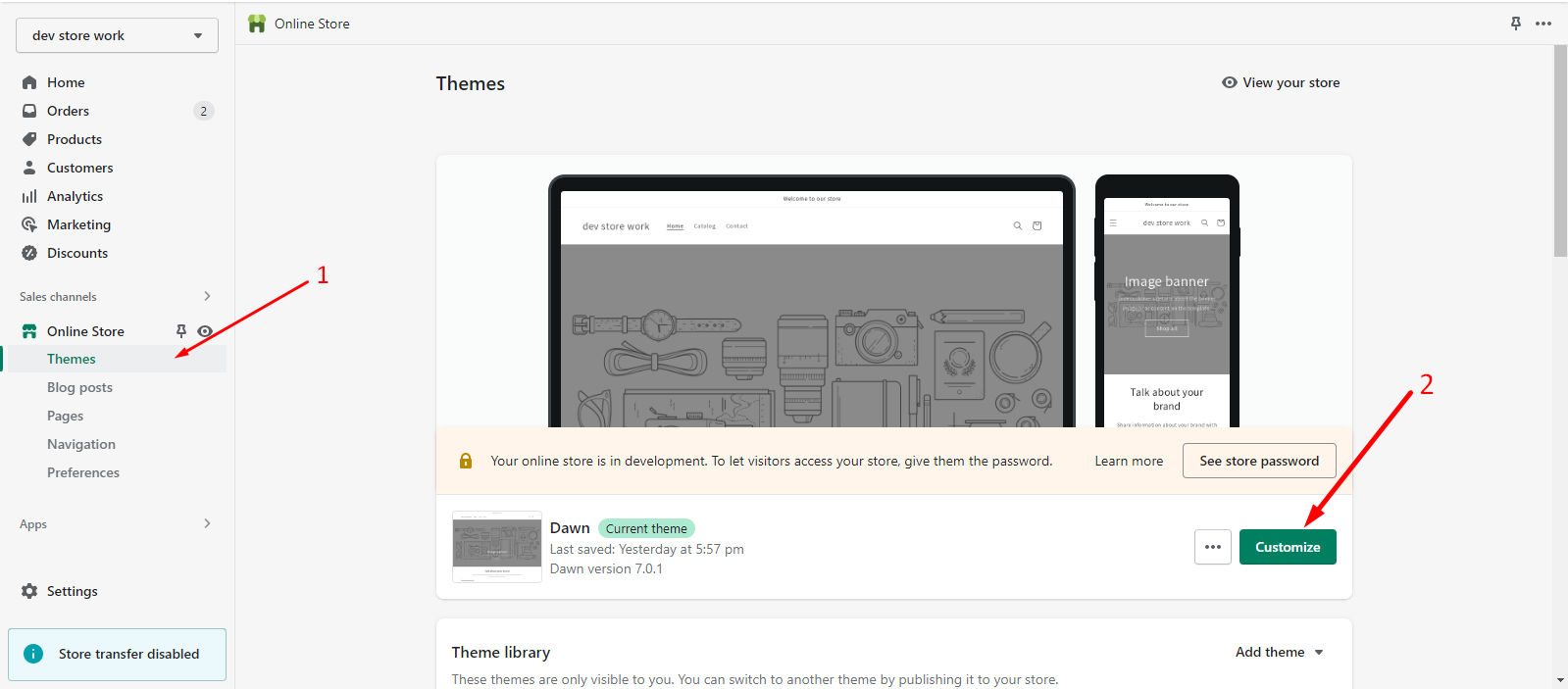 Step 2: Choose the App embeds option from the side of the page.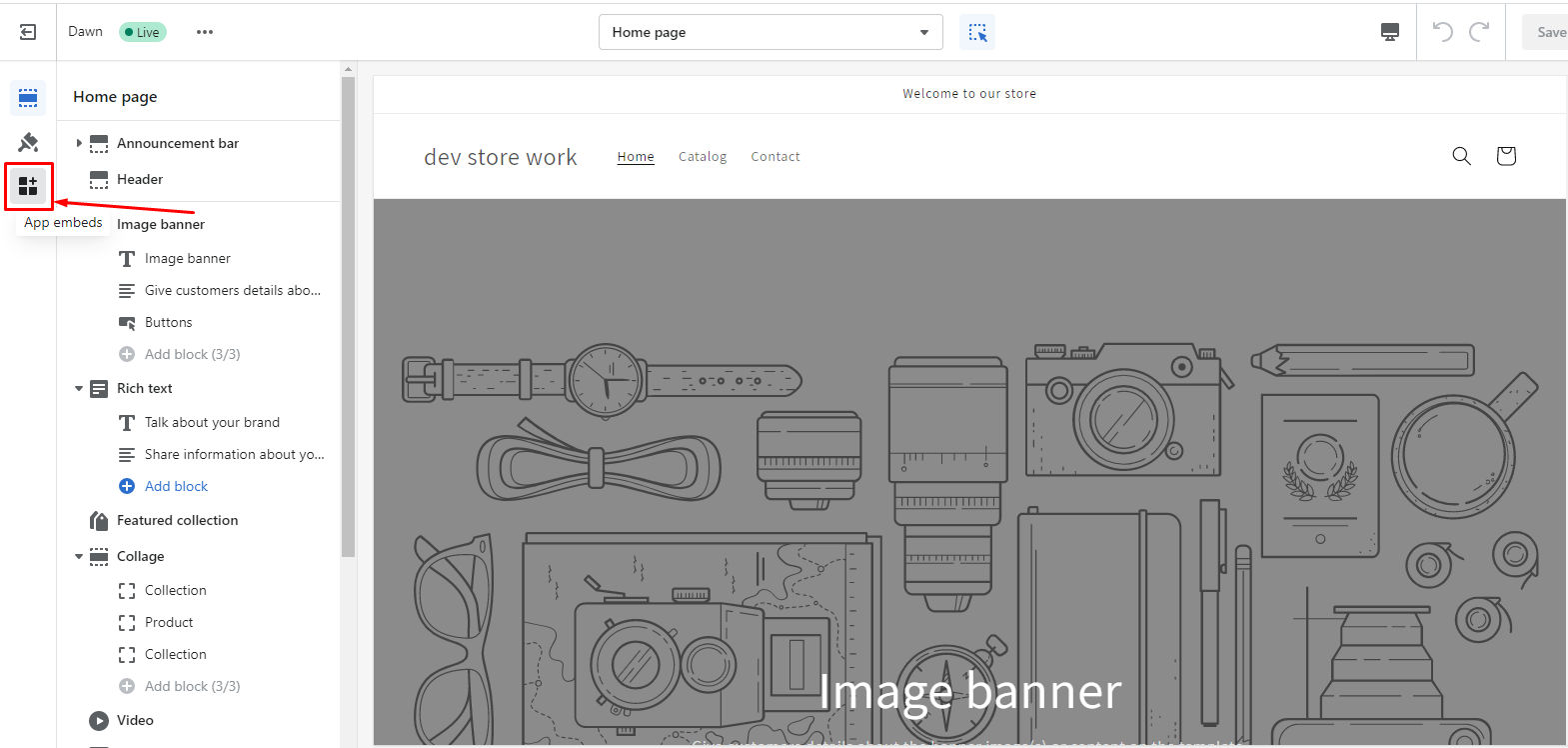 Step 3: From the top-left side, Click on the TermsBee checkbox to active and click on to save button to save the configuration.